Owner and Veterinarian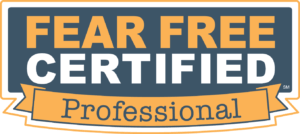 Dr. Noel Lucas discovered her passion for veterinary medicine while she was growing up in northern Indiana. She was raised in an environment that included animals as part of everyday life. Growing up in the Midwest, she graduated from Indiana University with a B.S. in Biochemistry and then went on to graduate salutatorian from Purdue School of Veterinary Medicine.
Ready for some adventure, Dr. Lucas moved to Nashville and fell in love with the city and its people. After practicing in the community for more than 13 years, she started to re-imagine how a vet hospital could look and feel. She wanted clients to see and experience the very best in veterinary care and service with no backroom that pets "disappear" to for treatments. She coined this "Transparency in Care". She put this concept into action and founded the forward-thinking Blue Oasis Pet Hospital in 2013 just outside of Nashville in Mount Juliet. She is proud to have led the hospital to become an AAHA (American Animal Hospital Association) Accredited Hospital in 2014 and a Fear Free Certified Hospital in 2018.
Dr Lucas has a passion for leadership and has been an industry thought leader for many years. She has extensive experience as a small animal practitioner. . She prides herself on having a bubbly personality and unwavering focus on what is best for the pet and pet parent. She focuses her expertise on leading a team that is dedicated to great team culture and living the practice's mission.
Mount Juliet has been a wonderful home to raise her family with her college sweetheart and husband, Alex. They have 2 children. A son, Grant and a daughter, Kate. Dr Lucas has had many pets throughout life and currently has a flame-point persian, named Creme Brulee. Dr Lucas enjoys traveling, hanging out with friends, and is a "foodie".
---