Does your pet have bad breath?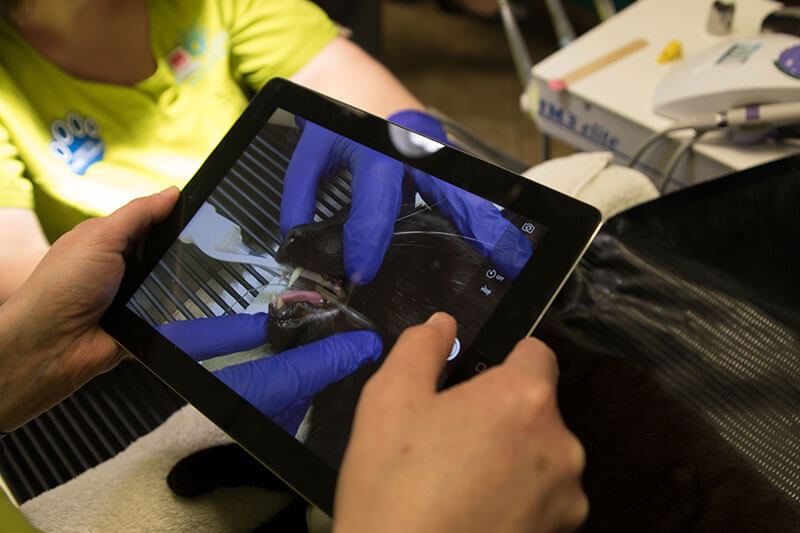 Dentistry and oral surgery has always been an area of special interest to Dr. Lucas. We adhere to the AAHA Dental Care Guidelines for Dogs and Cats.​ Click Here for AAHA Dental Care Guidelines
Did you know that dental disease is one of the leading causes of heart and kidney disease in a pet?
Even though we brush our teeth every day, we still go to the dentist to have an oral hygienist clean the unseen plaque from our teeth and below our gum line. Just like humans, pets need their teeth cleaned routinely to ensure oral health and prevent tooth loss and gingivitis.
We utilize veterinary-specific high quality equipment to clean and polish teeth thoroughly, while reducing anesthesia time. We can perform advanced periodontal therapy and oral surgery should your pet need this care.
If you have any questions about our services, please contact us today at (615) 975-2583.