Voted Best Veterinary Hospital in Mount Juliet, TN in the 2023 Main Street Awards!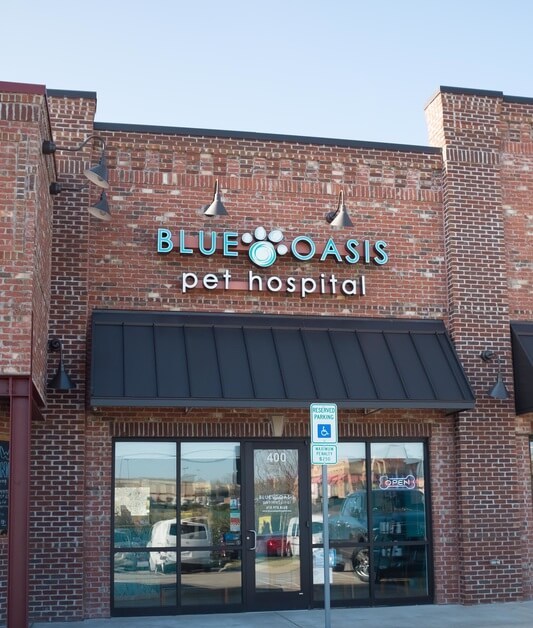 For 10 years, the Blue Oasis Pet Hospital has been providing compassionate and quality care for our patients. We are located in the Providence area of Mount Juliet, TN.
We are an AAHA-Accredited animal hospital dedicated to providing the highest level of care in preventive care, anesthesia, pain management, surgery, dentistry, and more. 
We are a Fear Free certified practice devoted to the emotional well-being of your dog or cat while receiving veterinary care.
We have transparency in the care we provide. You can be with your pet the entire time, through every procedure.
Our Mission
We are a team of committed and confident professionals devoted to strengthening the human-animal bond. We are a nurturing team that support and uplift each other. We are not rooted in the old, we are always adapting and moving our profession forward in the pursuit of excellence.
Our Core Values
Fear Free Client Experience: We strive to provide exceptional service for our clients and a Fear Free experience for the pets they love. 
Supportive Partnership and Teamwork: Our doctors and patient care team support each other and work with our clients to deliver the best and most effective care for our patients. 
Constant Pursuit of Excellence: We always strive to provide the best level of care for our patients and will educate ourselves and update our procedures based on the latest standards of veterinary medicine. 
We strive daily to offer the most modern, scientific, and up-to-date techniques in veterinary medicine. Knowledge is power. Whether it is customized vaccines, the fastest and most comprehensive in-house lab results, or the latest surgical techniques, we make sure that the most accurate and effective tools and care is available.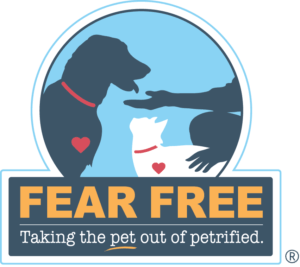 Blue Oasis Pet Hospital is a low stress facility. Our entire staff are Fear Free Certified Professionals. It's a totally different philosophy than the traditional pet hospital and we are the only hospital in Mt. Juliet to have these standards in place. We love to give lots of treats during patient visits, we have special pheromone diffusers to help promote a calming environment, and we take extra time with our patients. We want you to be with your pet during procedures that you feel comfortable with so they are calmed by you too. We want to have our patients and their parents feel calm and happy to come visit and stay with us.
We're the highest ranked Pet Hospital in the Mount Juliet area for client satisfaction. Google, Yelp, and Facebook give us the highest rank from our customers.
We are an AAHA accredited hospital.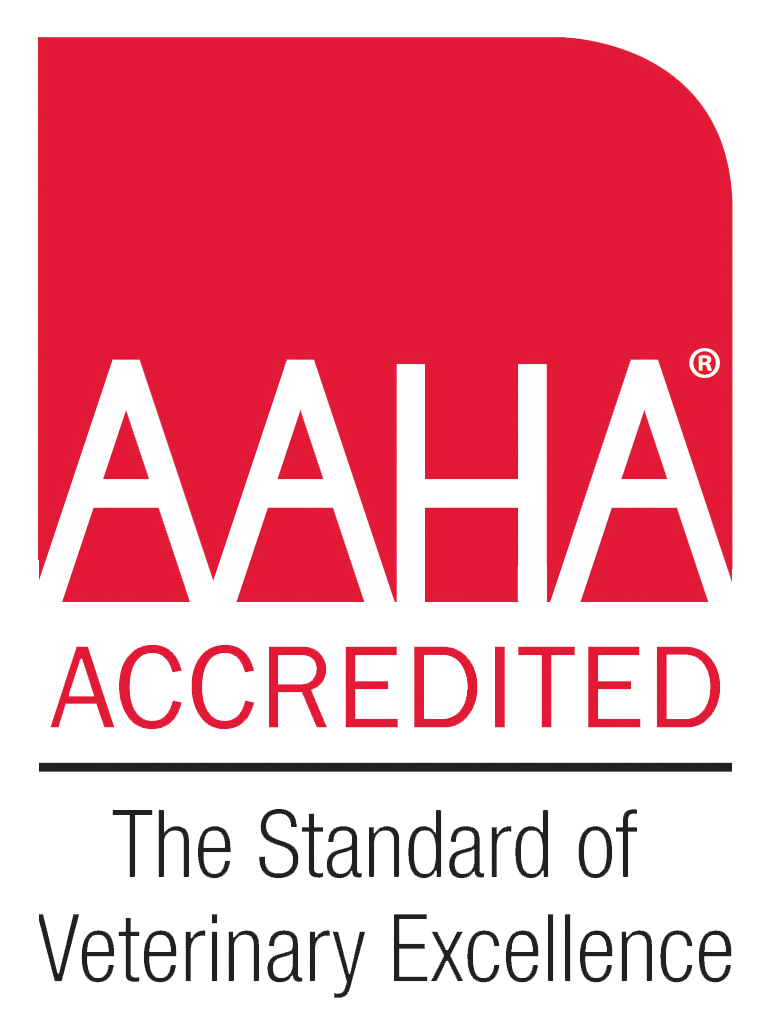 Not all animal hospitals are accredited. Nearly 60% of pet owners think their pet's veterinary hospital is accredited when it is not. In fact, only about 3,600 (12-15%) animal hospitals in the United States and Canada are accredited. Unlike human hospitals, not all animal hospitals are required to be accredited.
What does accreditation mean? It means your hospital holds itself to a higher standard, and that your pet is receiving care at a hospital that has passed 900 highest standards in veterinary care. Learn more about our AAHA Accreditation.